History/Description:
As Cadillac's luxury and performance flagship sedan, the handsome
STS
was available in its last generation from 2005 to 2011 inclusive. Bringing some all-American hospitality to the luxury sedan scene occupied heavily by German and Japanese forces like BMW, Mercedes-Benz and Lexus, it was available with 6- or 8-cylinder power and 2- or all-wheel drive.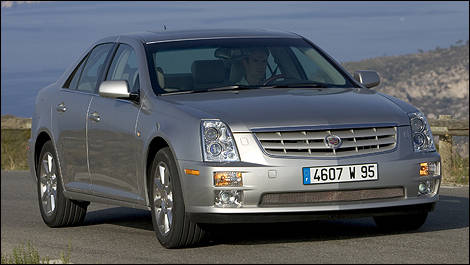 2005 Cadillac STS (Photo: General Motors)
Look for a 3.6L V6 with 260 hp in earlier models, paired with a 5-speed automatic gearbox. Later in life, that V6 engine was bumped to 302 hp, and a 6-speed automatic was added. A 4.6L, 320-hp Northstar V8 could also be specified.
Feature content included automatic climate control, xenon lights, an available sport suspension, power-adjustable and heated seats, leather upholstery, wood trim, parking sensors,
OnStar
, a sunroof, Bose audio, remote start and more.
What Owners Like:
Handling, performance, looks, exclusivity and even fuel mileage were all highly rated by owners of the STS taking to the web to share their stories. Overall levels of roominess and comfort were also well liked.
What Owners Dislike:
Many STS owners wish for more on-board storage, complaining of shallow door pockets and limited at-hand space for smaller items. Additionally, the navigation system is reported to be overly complicated and less intuitive than other systems on the market.
Common Issues With A Used Cadillac STS:
Start your STS test drive with a thorough walk around the exterior, noting the condition of its paint, the presence of any rust, the condition of the wheels and tires, and the proper operation of the keyless remote system.
On board, a similar check should be carried out, including an inspection of the condition of the leather, and all electronics. Pay special attention to the audio and navigation systems, motorized seat adjusters and lights.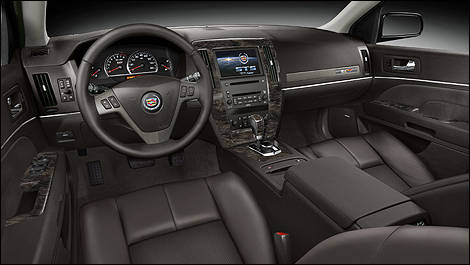 2007 Cadillac STS (Photo: General Motors)