Chevy says it will cease production on its Avalanche crew cab pickup, with a final run of 2013 Black Diamond editions.
The final models will feature body-colour bed surrounds, unique badging, and lower prices. Additional features will appear on the LS and LT trims, including rearview cameras. Base prices have gone down $2,500.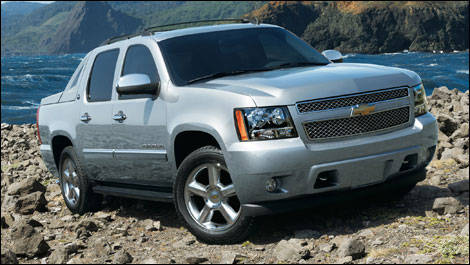 2013 Chevrolet Black Diamond Avalanche (Photo: General Motors)
Among the innovative features introduced by Avalanche over its run is a midgate that extends the bed into the cab. Crew cab pickups that do family duty as well as work duty have grown steadily since the Avalanche was introduced, and by 2011 accounted for 65% of light-duty pickup sales.
A specially equipped Avalanche transported the Olympic Flame during the Torch Relay prior to the 2002 Olympic Winter Games in Salt Lake City.
Motor Trend called it the Truck of the Year in 2001; the Automobile Journalists Association of Canada gave it the same honour in 2007. Popular Mechanics in 2002 awarded it the Design and Engineering award. Chevy has sold more than 580,000 Avalanches since its introduction in 2001.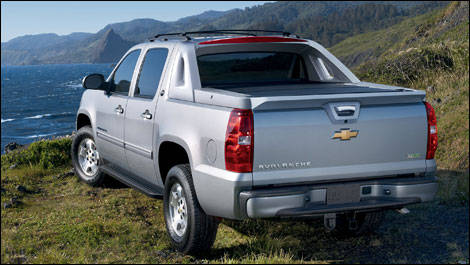 2013 Chevrolet Black Diamond Avalanche (Photo: General Motors)