Former Formula 1 driver, Russian Vitaly Petrov got his first DTM test in a DTM Mercedes AMG C-Coupé at the Portimão race track in Portugal on Thursday January 23rd.
The 29-year-old Russian got his first taste of a DTM car last year, when he drove one at the Moscow City Race around Red Square and made his DTM debut at the Moscow Raceway in a Mercedes-Benz DTM racing taxi.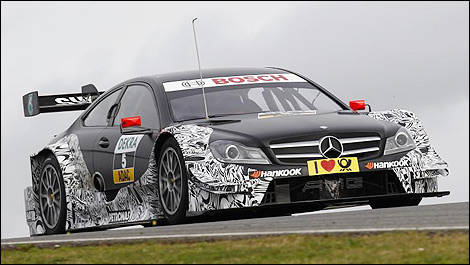 Vitaly Petrov. (Photo: Mercedes-Benz)
Vitalty Petrov, who raced in Formula 1 with Renault, Lotus and Caterham, scored 64 championship points and climbed on the podium once, finishing third in Australia in 2011.
"Russia is a highly significant market for the DTM and for Mercedes-Benz," said Toto Wolff, head of Mercedes-Benz Motorsport in a press release.
"Following the success of the DTM debut at the Moscow Raceway last year, the interest of Russian fans in the series has grown considerably. Vitaly has been aware of these developments and expressed a desire to test drive our DTM Mercedes AMG C-Coupé. We were only too happy to make his wish possible."
The Russian round of the DTM will be held at Moscow Raceway, July 13.