From press release
Audi driver Mattias Ekström seems determined not to let Marco Wittmann clinched the DTM title just yet.
Wittmann could indeed win the championship this week-end at the Lausitzring, where he qualified seventh with two races remaining this season. But between him and his goal, stands title rival Ekström, second on the grid.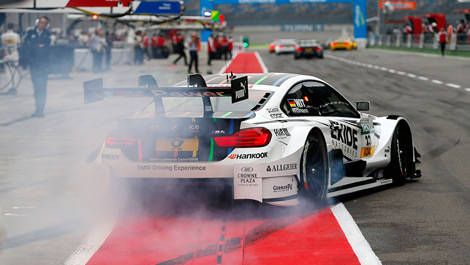 Marco Wittmann, BMW M4 DTM (Photo: DTM.com)
"I reckon that conditions were difficult for all of us today," commented Wittmann, who needs to finish fourth or higher to seal the championship.
"In practice, we only had very little time for finding the right set-up, which turned qualifying into something of a lottery."
"I will only congratulate Marco when everything is settled," added Ekström.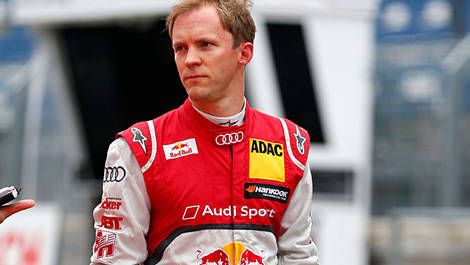 Mattias Ekström (Photo: DTM.com)
Mercedes' Pascal Wehrlein, the youngest driver in the DTM field at just 19, claimed his first pole position and will lead the field Sunday.
Canadians Robert Wickens and Bruno Spengler are 12th and 17th respectively.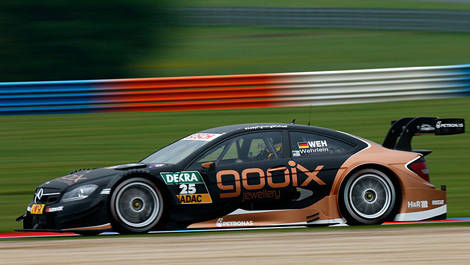 Pascal Wehrlein, Mercedes C-Coupe (Photo: DTM.com)
Qualifying results* – Lausitzring (round 8 of 10)
1.Pascal Wehrlein (Mercedes C-Coupe) - HWA - 1'17"547 - Q3
2.Mattias Ekstrom (Audi RS5) - Abt - 1'17"604 - Q3
3.Jamie Green (Audi RS5) - Rosberg - 1'17"715 - Q3
4.Timo Scheider (Audi RS5) - Phoenix - 1'17"761 - Q3
5.Daniel Juncadella (Mercedes C-Coupe) - HWA - 1'17"779 - Q3
6.Miguel Molina (Audi RS5) - Abt - 1'17"786 - Q3
7.Marco Wittmann (BMW M4) - RMG - 1'18"143 - Q3
8.Gary Paffett (Mercedes C-Coupe) - HWA - 1'18"291 - Q3
9.Timo Glock (BMW M4) - MTEK - 1'18"141 - Q2
10.Mike Rockenfeller (Audi RS5) - Phoenix - 1'18"150 - Q2
11.Christian Vietoris (Mercedes C-Coupe) - HWA - 1'18"202 - Q2
12.Robert Wickens (Mercedes C-Coupe) - HWA - 1'18"250 - Q2
13.Edoardo Mortara (Audi RS5) - Abt - 1'18"299 - Q2
14.Vitaly Petrov (Mercedes C-Coupe) - Mucke - 1'18"314 - Q2
15.Augusto Farfus (BMW M4) - RBM - 1'18"343 - Q2
16.Maxime Martin (BMW M4) - RMG - 1'18"375 - Q2
17.Bruno Spengler (BMW M4) - Schnitzer - 1'18"416 - Q2
18.Adrien Tambay (Audi RS5) - Abt - 1'18"467 - Q2
19.Antonio Felix Da Costa (BMW M4) - MTEK - 1'18"491 - Q2
20.Nico Muller (Audi RS5) - Rosberg - 1'18"591 - Q2
21.Martin Tomczyk (BMW M4) - Schnitzer - 1'18"629 - Q2
22.Paul Di Resta (Mercedes C-Coupe) - HWA - 1'18"699 - Q2
23.Joey Hand (BMW M4) - RBM - no time
*Unofficial results