Canadian Robert Wickens hopes to score his first points of the 2014 DTM season this weekend as the series moves to the tight and twisty Hungaroring.
The DTM last raced in 1988 at the 4.381km Hungaroring that consists of seven right-hand turns and seven left-handers.
The race is held over a distance of 41 laps, which equates to 179.621 km. This is, overall, the second shortest race distance of the year after the Nürburgring.
"Budapest is a beautiful and very challenging circuit and I've already achieved a podium there in GP3 in 2010," said Robert Wickens, driver of the FREE MAN'S WORLD Mercedes AMG C Coupé.
"With its many narrow, twisty turns and very few straights, it's almost like a street circuit that's actually a permanent race track. The driver always has plenty to do on a lap around the Hungaroring, and there are few places where you can relax."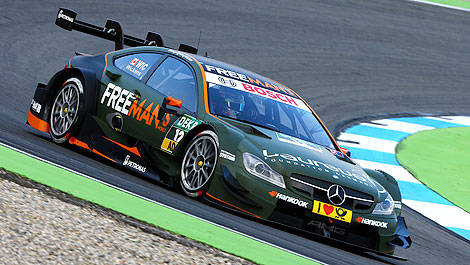 Robert Wickens, Mercedes AMG C-Coupe DTM. (Photo: WRi2)