The Austrian Grand Prix last appeared on the Formula 1 calendar in 2003. Eleven years later, the circuit has been modified and now returns as the Red Bull Ring for round eight of this year's world championship.
Here are six things to know about this race.
1

Mastering the wet weather, Italian driver Vittorio Brambilla, driving a March 751, won the 1975 Austrian Grand Prix. As Brambilla took the flag on lap 29, he crashed into the barriers and the March team celebrated a historic victory.
2

The last Austrian race was held in 2003 and saw Michael Schumacher (Ferrari) win from Kimi Raikkonen (McLaren) and Rubens Barrichello (Ferrari).
3

In 1987, Stefan Johansson hit a deer with his McLaren after it wandered onto the circuit during Friday's practice. The McLaren, traveling at close to 225 km/h, killed instantly the terrified deer. Johansson was fortunate to escape with little more than a headache.
4

The first Austrian F1 race - a non-championship event - was held in 1963 on Zeltweg's airport and saw Jack Brabham captured victory in a Braham-Climax
5

Roger Penske collected his first and only Formula 1 victory in Austria. His driver, John Watson won the 1976 race in a Ford-powered Penske PC4. After the race he shaved off his beard, the result of a bet with Penske.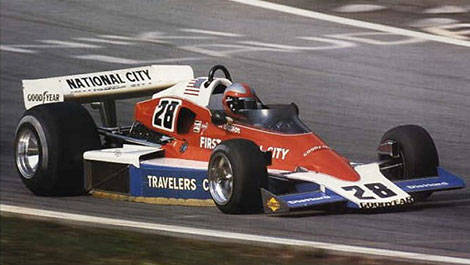 John Watson, Penske-Ford (Photo: WRi2)
1975

The 1975 event was marred by the fatal accident of American Mark Donohue. During a practice session for the race, Donohue lost control of his March after a tire failed, sending him careening into the catch fencing at the fastest corner on the track. Donohue did not appear to be injured significantly but his head had received a major blow. At the hospital, Donohue lapsed into a coma from a cerebral haemorrhage and died.