An accident took place this morning at the building site of the new Toro Rosso factory in Faenza, Italy.
From press release

This morning, at the site where construction of a new building is underway, to become part of the team factory here in Faenza, an accident took place.
Two of the construction workers were injured while working on the second floor, as they fell when the ceiling collapsed.
After receiving immediate attention at the site, both men were taken by ambulance to the Cesena Hospital, where neither men is in a serious condition. We wish them both a full and speedy recovery.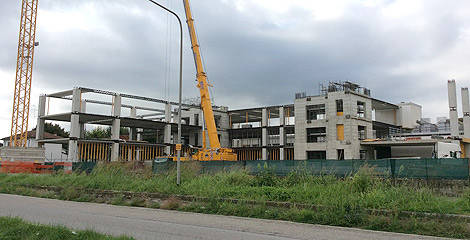 Photo: ToroRosso.com