It is with great sadness that we were informed of the death of Jean-Pierre Frizon, Romain Grosjean's physiotherapist and personal trainer.
Born in Chamonix, France Frizon started his motorsport career by training Jean Alesi.
He then took over the physical preparation of the young drivers of the French motorsport federation.
Frizon started working with Romain Grosjean when he returned in Formula 1 with Lotus in 2012.
Mr. Frizon will be sorely missed.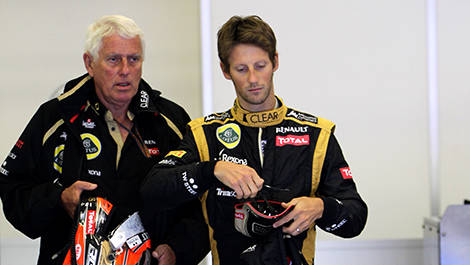 Jean-Pierre Frizon and Romain Grosjean (Photo: WRI2)