Formula 1 teams will not be able to provide driving instructions to their drivers by the mean of pit boards during this week-end's Grand Prix of Singapore.
British magazine
Autosport
reveals Tuesday that the FIA told the teams they would not be allowed to get around the radio ban by displaying information on the pit board instead.
However, some flexibility has been given until the Grand Prix of Japan, early October, for teams to get better fail-safe systems in place so that drivers can cope with areas like tire pressure, brake wear and gearbox learning (for seamless shift) without safety or reliability being compromised.
Further talks with teams are expected to happen ahead of the Grand Prix of Singapore for the teams and the FIA to clear up any outstanding issues.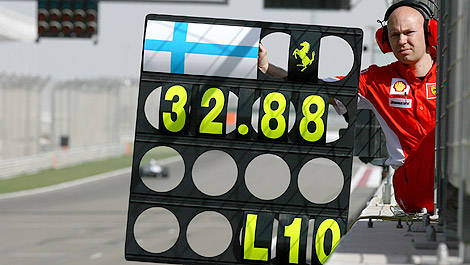 Photo: WRi2