Red Bull is very pleased to announce that Max Verstappen has accepted the invitation to join the Red Bull Junior Team.
This is effective immediately and the 16-year-old Dutchman will continue his FIA Formula 3 European Championship campaign at the Nürburgring this weekend as a Red Bull Junior in the Van Amersfoort Racing team.
Vertappen Jr. will compete also at the prestigious Macau Grand Prix in November.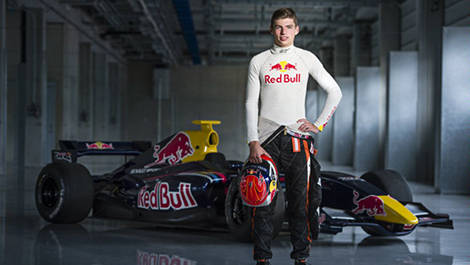 Max Verstappen (photo: Red Bull)
The Dutch racer, son of former-Formula 1 driver Jos, has won seven F3 races in his maiden season of car racing.
We reported last week that his rookie form had attracted interest from Red Bull and Mercedes , and a deal has been struck with the Austrian drink company.