Emilio Botin, chairman of the banking giant Santander, has died aged 79, the Spanish company has announced.
The bank said Botin died of a heart attack on Tuesday night.
Botin was widely regarded as one of the most powerful people in Spain over the past three decades.
An avid golfer, one of his daughters was married to golf star Severiano Ballesteros.
Botin was also a big fan of Formula 1, and especially his fellow countryman, Fernando Alonso. Santander still sponsors the Scuderia Ferrari and McLaren F1 team.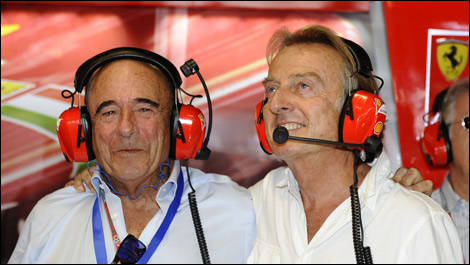 Emilio Botin and Luca di Montezemolo, Ferrari stand. (Photo: WRi2)