Formula 1 will enter a new era early next year with the introduction of the turbo hybrid cars, powered by 1.6-litre V6 petrol engines supplied by Ferrari, Renault and Mercedes.
The first session of the new season will be held at the Jerez de la Frontera road circuit in Southern Spain, January 28 to 31, 2014.
Unusual cold weather troubled winter testing last February at Circuit de Barcelona. So, teams decided this time to stage the following two tests of 2014 at Bahrain International Circuit.
The second test will take place February 19 to 22 in Bahrain, and the third and final one is scheduled for February 27 to March 2, again in Bahrain.
The 2014 F1 season is expected to kick off with the Grand Prix of Australia in Melbourne, March 16, 2014. The final version of the 2014 F1 calendar will be approved at the meeting of the World Council of Motorsport December 6.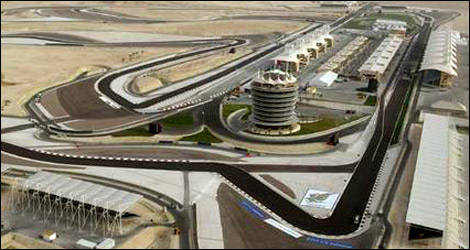 Bahrain International Circuit.