During a meeting held at the Hungaroring, Formula 1 team bosses voted against a rule change that would have set a minimum time for the tire changes during Grands Prix.
The directors met Thursday with FIA safety delegate, Charlie Whiting to talk about safety in the pit lane after a cameraman was hit by a wheel that came off Mark Webber's Red Bull.
TV broadcaster
Sky
commentators said on Friday that the idea of a minimum time for the pit stops was turned down because they are a big part of the spectacle and it would cause the teams to adopt the identical race strategies.
It emerged that drivers now face ten-position grid penalties for the following race if they are released from a pit stop without four properly attached wheels.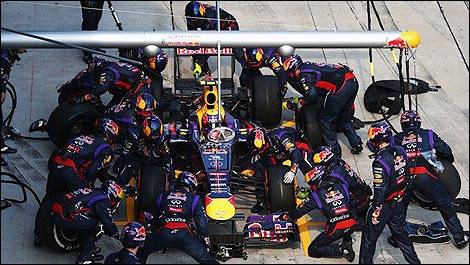 Photo: Red Bull Racing