Adapted from McLaren
McLaren is one of the most famous Formula 1 teams and sporting marques worldwide. Here are 10 facts you may not know about it.
10
McLaren's longest-serving employee is Ray 'Tex' Rowe, who joined Bruce McLaren Motor Racing Ltd in 1963. Tex still works three days a week in Racing's gearbox shop.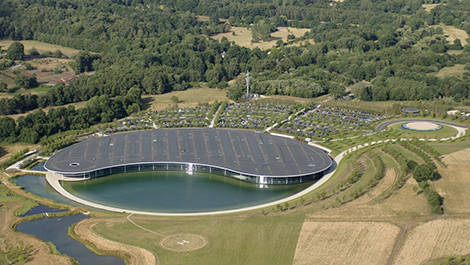 McLaren Technology Centre (Photo: McLaren)
9
The McLaren technology Centre is constructed from over 5,000 tonnes of steelwork and uses 43,000m3 of glass throughout the building. The MTC's footprint is big enough to house nine Boeing 747 Jumbo jets.
8
McLaren's first works F1 chassis was 1965's M2A/1. Since then, it has built more than 250 racing cars.
7
In 1993, McLaren built its first road car – the McLaren F1. Only 66 chassis were built. Recording a top speed of 391km/h (243mph, with a 0-100km/h time of just 3.2 seconds), it's still officially recognised as the fastest normally aspirated production car in the world.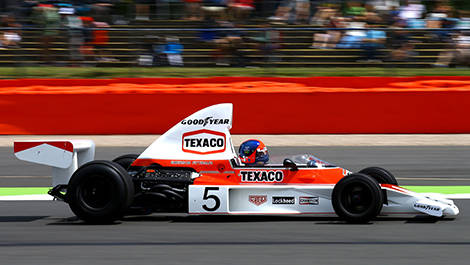 Emerson Fittipaldi, McLaren M23 (Photo: WRi2)
6
Single McLaren car with most victories is the M23, which took 16 grand prix victories between 1973 and 1977.
5
In 1981 McLaren made F1 history when it raced the first carbon fibre composite chassis on the MP4/1, a concept which is now ubiquitous.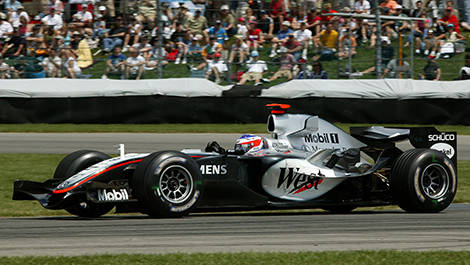 Kimi Räikkönen, McLaren MP4-20 (Photo: WRi2)
4
The most powerful McLaren Formula 1 car is the 2005 MP4-20A, which had a power output of 920bhp.
3
McLaren driver most wins is Ayrton Senna (35); he's followed by Alain Prost (30), Lewis Hamilton (21), Mika Hakkinen (20) and David Coulthard (12).
2
John Watson has the unique honour of being the lowest-qualified McLaren driver to have won a race – at Long Beach in 1983; John qualified 22 and finished first.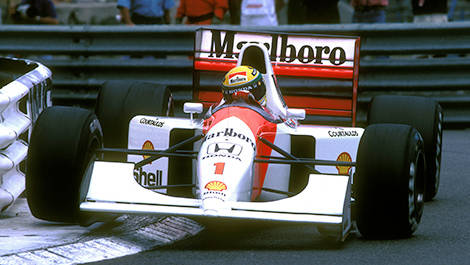 Ayrton Senna, McLaren MP4-7 (Photo: WRi2)
1
Naturally, the most pole-winning McLaren driver is Ayrton Senna – he set 46 poles, 20 more than joint-second-placed Mika Hakkinen and Lewis Hamilton.