Ferrari chairman Luca di Montezemolo says the company will show its Enzo replacement to a hand-picked group of current and potential customers by the end of the year. The new limited-edition model will most likely make its public debut in Detroit in January 2013, or next March in Geneva.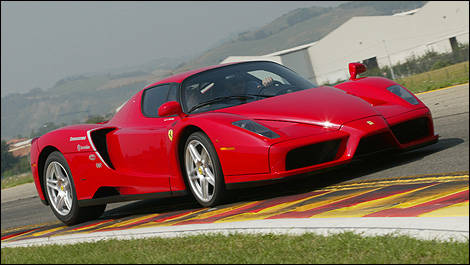 Photo: Ferrari
The new model will not carry the name of company founder Enzo Ferrari, as the Enzo was also a limited-edition model. Its replacement promises to be the company's fastest, most powerful road car ever, surpassing the 740 hp in the F12 Berlinetta revealed in Geneva, which goes from zero to 100 km/h in 3.1 seconds.
The Enzo replacement will have a carbon fibre body and a new, normally aspirated V12. Ferrari produced 399 Enzos from 2002 to 2011 and 349 F50s from 1995 to 2001; they aren't saying how many of the new car will be produced.
di Montezemolo says Ferrari expects to sell more than 7,000 supercars this year.
Source: Automotive News