Want a late Christmas gift? We have the first official pictures of the new Mercedes-Benz CLA that will make its debut in Detroit a little more than two weeks from now. The sedan will share platforms and powertrains with the A-Class, so expect output numbers ranging from 122 to 211 horsepower. A diesel engine will be available, too.
Of course, that's only part of the performance story. Mercedes-Benz will also launch the CLA AMG with a 2.0L turbocharged mill rated at a whopping 350 horsepower.
More details and specifications to come at the NAIAS on January 14th.
Source: Turbo.fr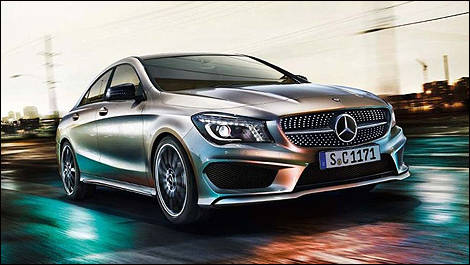 Photo: Mercedes-Benz