Fisker Automotive has added Canada to the list of countries in which the Fisker Karma, the world's first true Electric Vehicle with extended range (EVer™), is available.
As its initial entrée into the Canadian market, Fisker Automotive has partnered with established retailers to bring its uncompromised responsible luxury cars to locations in Toronto, Calgary and Vancouver.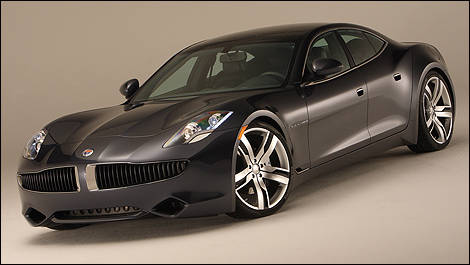 Photo: Fisker Automotive
In Toronto and Calgary Fisker has partnered with the Dilawri Group, Canada's largest auto dealer group. In addition to Fisker of Calgary, the Dilawri Group will be placing a unique Fisker retail location, Fisker of Toronto, at the Shops at Don Mills, Toronto's first open air mall.
Fisker's partner in Vancouver is the Fields Automotive Group, a family owned company established in 1971. Fisker of Vancouver adds to the Group's 29 other North American locations.
Individual retailer website, location and contact information can be found by clicking on 'Find a Retailer' at
www.fiskerautomotive.com
"Both Dilawri and Fields have the premium brand experience we want, and that the customers expect,in launching a new luxury brand specializing in uncompromised responsible luxury," said Matt Malfitano, Director of North American Market Operations at Fisker.
Fisker will expand its presence in Canada as it ramps up Karma production and develops more clean running, fuel efficient premium luxury vehicle models.
The Canadian government envisions 500,000 plug-in vehicles on the road by 2018. To help this goal along, the provinces of Ontario, British Columbia, and Quebec all offer purchase incentives that range in value from 5,000 to 8,500 CAD. Additionally, Ontario offers unrestricted high-occupancy vehicle (HOV) lane access to plug-in cars, and Quebec will reimburse half the cost of charging stations for plug-in vehicle owners.
As reported by Fisker Automotive