As part of the iconic muscle car's 50th anniversary celebration, Ford will display the all-new 2015 Ford Mustang convertible on the observation deck of the Empire State Building in New York City on April 16-17.
Since no portable crane can reach the 86th floor observatory, and the spire towering above the relatively narrow deck makes helicopter delivery impossible, engineers will have to slice the Mustang convertible into three main sections plus windshield so that they can fit into the elevators.
Interestingly, Ford pulled off that same feat with a prototype convertible in 1965.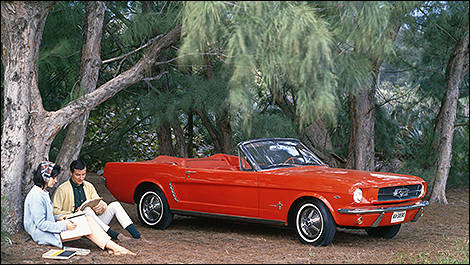 1695 Ford Mustang convertible (Photo: Ford)
"Like all good craftsmen, our team is measuring twice and cutting once to make sure we can get this Mustang up in the elevators," said Dave Pericak, Mustang chief engineer. "Like the team that did this in 1965, the current crew visited the Empire State Building before starting and took careful measurements of its new elevators and doors before cutting up the car."
Visitors to the Empire State Building observation deck can see the 2015 Ford Mustang convertible from 8 a.m. to 2 a.m., April 16-17.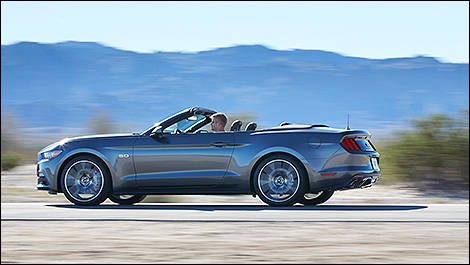 2015 Ford Mustang convertible (Photo: Ford)