Almost twenty-five year after it left Formula 1, British team Onyx will make a return in motorsport to compete in the FIA World Touring Car Championship (WTCC).
Onyx's founder, Mike Earle is leading the project.
Onyx shone in various development formulas such as Formula 2 and Formula 3000 during the '80s before it graduated to F1,competing in 1989 and 1990.
The best result of a Cosworth V8-powered Onyx was the third place of Stefan Johansson at the Portuguese Grand Prix in 1989.
Earle crated Arena Motorsport in 1999 to compete in the BTCC, the British Touring Car Championship. The team also ran two Ford Focuses in the WTCC until it closed its doors last year.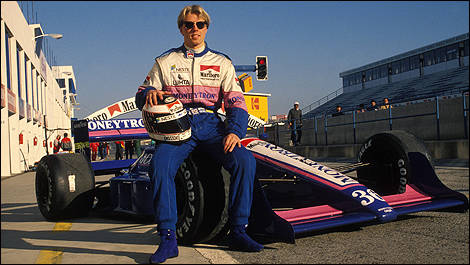 Stefan Johansson, Onyx F1, Jerez, 1990. (Photo: WRi2)
According to
Autosport
, Onyx will enter the WTCC for at least the next five seasons, and has apparently been working on the cars for a few months already.
The name of the constructor, model type, drivers and sponsors will be announced later.