Former Formula 1 driver and CART series' champion, Italian Alex Zanardi continued to impress by taking his first para-cycling world title with time trial victory in Canada.
Zanardi, who lost both legs in a terrifying accident on the Lausitzring oval in Germany during a CART series' race in 2001, won the H4 category after covering the 17.3km course in 27min15sec.
The likeable Italian, who already won two gold medals at the 2012 London Paralympic Games, wrote on Twitter: "Well that's it, World Champion! I know it won't last, but now I'm happy."
Following Zanardi's latest victory, three-time Indy 500 winner Dario Franchitti wrote on
Twitter
: "Congratulations Zanardi - you continue to amaze!"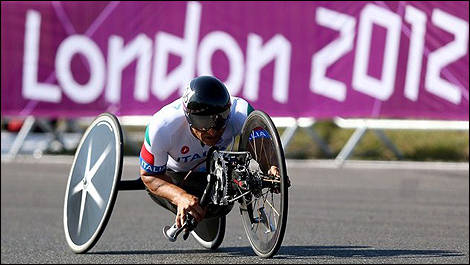 Alex Zanardi in London, in 2012. (Photo: London 2012)