From press release
The FIA Formula E Championship has today (January, 8) revealed the first eight drivers to show their support for the new fully-electric race series by signing up to its official Formula E Drivers' Club. 
Sebastien Buemi, Marco Andretti, Karun Chandhok, Vitantonio Liuzzi, Adrien Tambay, Ma Qing Hua, Lucas di Grassi and Takuma Sato have all committed to the new scheme, giving their official endorsement to the championship together with their willingness to race in the future. The new scheme will also give them the opportunity to experience track time in new Spark-Renault SRT_01E Formula E car, designed by Spark Racing Technologies together with a consortium of the leading names in motorsport including Dallara, McLaren, Williams, Renault and Michelin.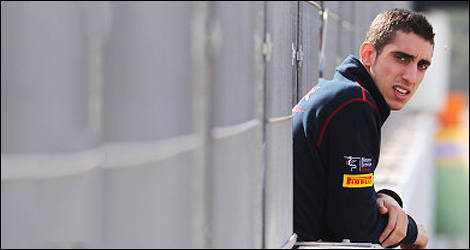 Sebastien Buemi. (Photo: WRi2)
Of the first eight names, Switzerland's Sebastien Buemi, Indian driver Karun Chandhok, Italy's Vitantonio Liuzzi, Lucas di Grassi from Brazil and Japanese driver Takuma Sato have all previously raced in Formula One, while China's Ma Qing Hua has been a test driver for both HRT and Caterham F1. Meanwhile, USA racer Marco Andretti – son of the legendary Michael Andretti – is one of IndyCar's top drivers finishing fifth this season, while Frenchman Adrien Tambay has raced in Formula 3, GP3, Formula Renault 3.5 and more recently DTM.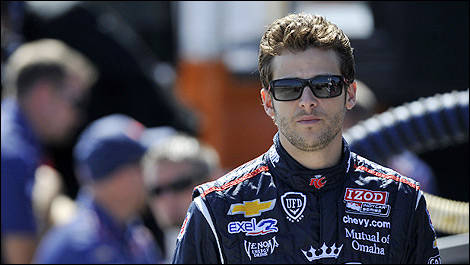 Marco Andretti. (Photo: FIA Formule E)
A further 10 drivers will be revealed over the coming weeks via the championship's official website.
Today's announcement also means that Lucas di Grassi will no longer act as the only official Formula E test driver.