Jaguar Land Rover Canada will showcase four new models at the 2013 Montreal International Auto Show, including the
Jaguar XJ
and XF as well as the
Land Rover LR2
and 2013 Range Rover. In fact, the entire 2013 lineup will be on hand.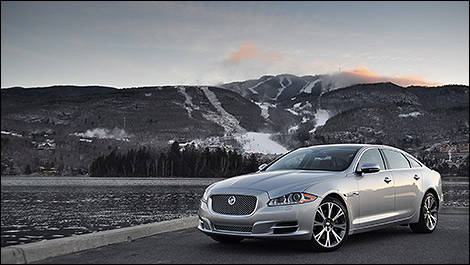 2013 Jaguar XJ AWD (Photo: Mathieu St-Pierre)
Both the Jaguar XJ and XF will be available for the first time with all-wheel drive, improving traction and handling regardless of road conditions.
Meanwhile, the LR2 compact SUV offers more power and an all-new interior. Pricing will start at $39,990.
Finally, the 2013 Range Rover, the most luxurious and capable SUV from the British manufacturer, boasts an all-aluminum unibody construction that's 39% lighter than the previous model for superior agility and fuel economy.