Tuning specialist MTM has revealed images and specs for its Audi R8. The car is powered by a twin-turbo mill pumping out 777 hp, and it can reach speeds up to 350 km/h.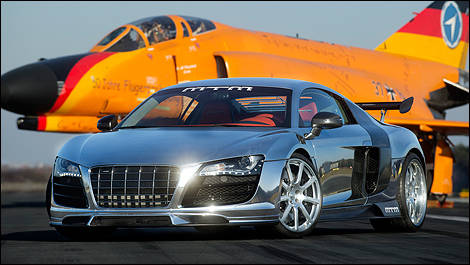 Photo: MTM
The chassis and body of the Audi have been hand polished to a blinding shine. The team put in 700 hours to get this breathtaking result.
MTM says this blistering rocket is worth over 400,000 euros and will be featured alongside a 472-hp Audi TT RS at the Geneva Motor Show, set to start this week and running through March 13.