One year after launching the VIZIZ concept at the Geneva Auto Show, Subaru strikes back with the VIZIV 2 concept.
This new crossover, whose name stands for ''Vision for Innovation,'' features four doors instead of just two like its predecessor. It can also sit four adults comfortably.
The Subaru VIZIV 2 concept is powered by a direct-injected 1.6L turbo engine and three battery-fed electric motors (one up front, two in the rear) mated to a CVT.
Outside, you'll notice the hexagon-shaped grille and large circular headlights that contribute to a dynamic-looking crossover.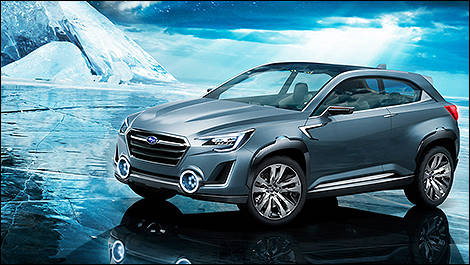 Photo: Subaru