Hertz/Premiere Velocity rental outlets in the U.K. will offer rentals of the McLaren MP4-12C super car. The one-day rental price is about $2,000 Cdn. The
website
also says there's an $8,000 "excess charge" and that "an excess waiver is not available." I have no idea what that means, but it sounds expensive.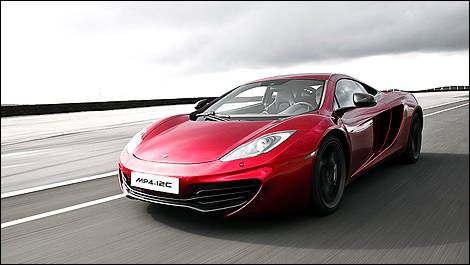 Photo: McLaren Automotive
One can only imagine the insurance charges involved in letting any Tom, Dick or Mary drive off in a car whose 3.8L V8 makes 592 hp and more than 440 lb-ft of torque and that costs more than a quarter mil.
Through Hertz/Premiere Velocity, you can also rent a Lamborghini Aventador, Porsche Carrera 4 GTS Cabrio, Ferrari 458 Italia or Rolls Royce Phantom, to name a few.