The Canadian city of Trois-Rivières has cracked the 2014 World Rallycross Championship calendar, Grand Prix de Trois-Rivières (GP3R) organizers confirmed Friday.
World Rallycross Championship competitors will make their only stop outside Europe so far August 7th and 8th, as part of the famous event in downtown Trois-Rivières.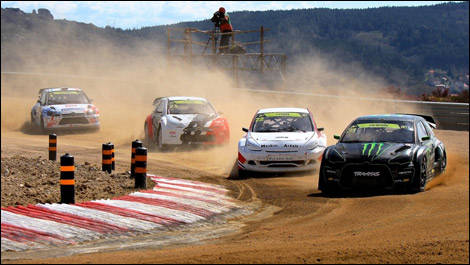 European rallycross championship (Photo: rallycrossrx.com)
The sport's growing popularity worldwide could help bring renowned rallycross drivers such as Petter Solberg, Sébastien Loeb or Ken Block to Canada, highlighting the GP3R's 45th birthday: "We could not have imagined a better, more exciting (present) for our loyal fans," said Dominic Fugere, the event's happy director.
As rallycross always combines two types of surfaces, the new layout of the street circuit that made Gilles Villeneuve famous outside Canada comprises new a dirt section, borrowed from the neighbouring horse racetrack.