Hyundai says smart consumers are looking for real pricing advantages in today's economy, and that they're gearing up to offer
shoppers
just that with a new program called Hyundai Smart Advantage.
The new pricing program will see the Korean automaker offer shoppers lower cash prices and lower finance and lease rates on 8 of its most popular vehicles. For instance, customers could save $3,000 from a base-model
Sonata
if paying cash, while saving up to $56 per month on a 60 month lease- depending on the model selected.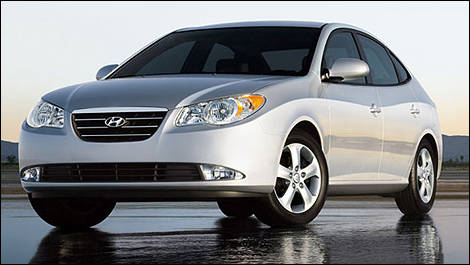 2009 Hyundai Elantra
Hyundai Smart Advantage also applies to the Elantra, Accent, Veracruz, Tuscon and Santa Fe.
"The smartest consumers are looking for the best products at the lowest prices with attractive financing," said John Vernile, VP of sales and marketing at Hyundai Auto Canada Corp. "That's bringing them to Hyundai. More and more people want well-designed, high-quality vehicles that help them cut their expenses. Our Smart Advantage pricing rewards them with new low selling prices that can be financed or leased with rates as low as zero per cent. Up until now, you could not combine a low cash purchase price with low finance or lease rates."
photo:
Hyundai