Car manufacturer Dallara has released the first images of the new Indy Lights car to be introduced in 2015.
The new chassis, the IL-15, had been expected for quite a while and it will be introduced after next year as part of Andersen Promotions' desire to revitalise IndyCar's feeder category.
The current Indy Lights chassis - also built by Dallara - has been in use since this variant of the championship's inception as the Infiniti Pro Series in 2002.
There will be an update package for the present car next year prior to 2015's switch to the IL-15.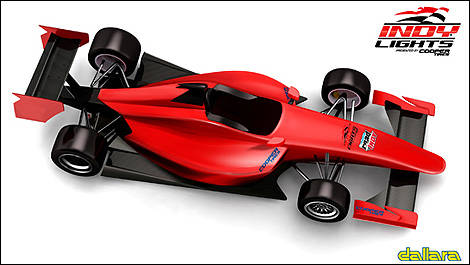 Photo: IndyCar