IndyCar and NASCAR driver AJ Allmendinger has been call back to duty by the Team Penske squad to take part in the IndyCar season's finale at Fontana. This will be the 4th presence this year for the veteran.
Before this last event, Allmendinger has been also part of the Penske team at Barber, Long Beach and Detroit double-header.
Team owner Roger Penske said that Allmendinger would be a valuable addition on the weekend where both the drivers' and manufacturers' titles will be decided.
The former ChampCar ace's best result in his IndyCar appearances with Penske this year was at Indianapolis, where he led 23 laps on his way to finishing 7th.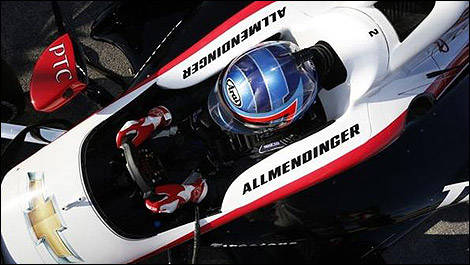 AJ Allmendinger, Team Penske. (Photo: IndyCar)