JR Hildebrand, who has not had a full-time drive since splitting from Panther Racing midway through last year, will drive Ed Carpenter Racing's second entry for the upcoming Indianapolis 500.
The American says he is excited at the prospect of being at the Indy 500 where he finished second in 2011.
Team owner Ed Carpenter, who will drive the team's lead car at all oval races during 2014 including Indy, said that he expects Hildebrand's input to make the entire team stronger.
Hildebrand will drive the No. 21 entry.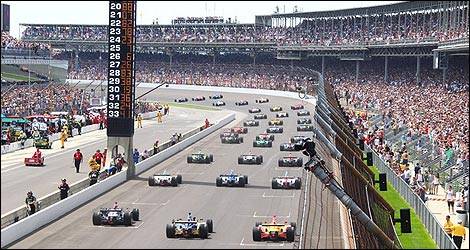 Start of the Indy 500. (Photo: IndyCar)