Sahara Force India Formula 1 driver Paul di Resta admits that a chance at securing the empty Chip Ganassi Racing seat could be tempting if his F1 opportunities were to dry up in the coming weeks.
The former DTM champion is still in the blind concerning his future with Sahara Force India and the retirement of his cousin Dario Franchitti on medical grounds from IndyCar racing may provide di Resta with an excellent way to continue racing at a high level with one of the most respectable organization in car racing.
"I wouldn't rule out anything. I've openly said I would discuss it with Dario," he said.
"At this point, I'm still in the running for the seat at Force India. I'm still young; I've got plenty of fire left in me. I've won championships and I hope I'll continue to win races."
After winning the 2006 Formula 3 Euro Series, di Resta moved into the DTM with Mercedes and won the 2010 crown. The Scot has also options to return to the DTM.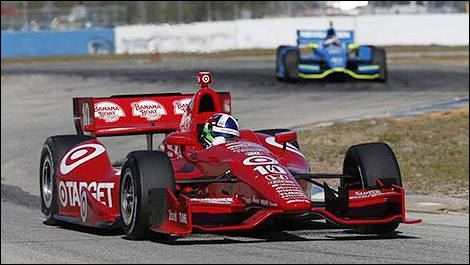 Dario Franchitti, Ganassi Racing. (Photo: IndyCar)