The upcoming Chicago Auto Show will feature three Ford Mustang-themed pinball games designed by Stern Pinball.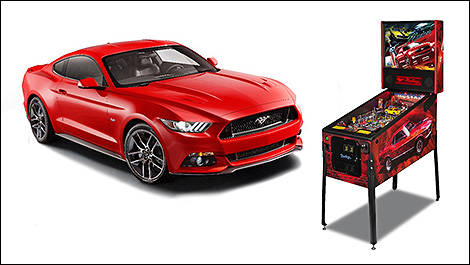 Photo: Ford
The first one pays tribute to the 1965 and 2015 models, the second is inspired from the Mustang Boss 302, Boss 351 and Boss 429 models, while the third celebrates the iconic muscle car's 50th anniversary.
The good news for Mustang fans is that all three of these unique pinball games will go on sale (pricing TBD).
Source : leblogauto.com