Hyundai will use the upcoming NAIAS in Detroit to unveil the HCD-14 Concept, a premium four-door coupe that previews the Korean automaker's future lineup.
While Hyundai won't commit to a new production model yet, this concept serves as a platform to demonstrate its latest styling and technology directions. If public feedback is positive enough, who knows what will happen next?
The launch of the Hyundai HCD-14 Concept is scheduled for Monday, January 14th at 2:50 pm.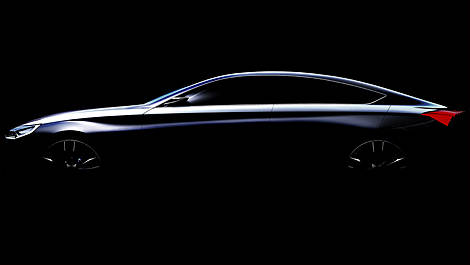 Photo: Hyundai