In an effort to celebrate the 75th anniversary of the Beetle, Volkswagen has developed a fleet of highly tuned show cars for SEMA. A very special Golf R is on display as well.
APR and VWvortex teamed up to transform a 2013 Beetle Turbo into a 500-horsepower all-wheel-drive hot rod. Meanwhile, the Beetle Beach Battle-Cruiser gets a Revo Technik turbocharger and offers everything you need for a perfect day on the beach and the waves.
The Beetle FMS Automotive pays tribute to the 1956 Beetle, and the retro-looking Beetle Rotiform harkens back to classic tuner's cars from five decades ago.
Finally, Volkswagen unveiled the Golf R H&R, which rides on 19'' BBS Super RS wheels and has been upgraded with the new Phantom series G-Stop kit from Goodridge.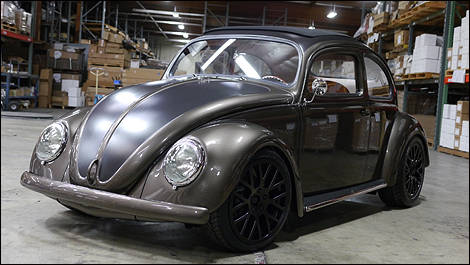 Photo: Volkswagen