Kia's popular and quite good-looking Koup is getting a special sport equipment package. Available on both the
SX
and EX, the "R" package will add a slew of must-have performances add-ons. The SX-R and EX-R are available for order as you read these lines.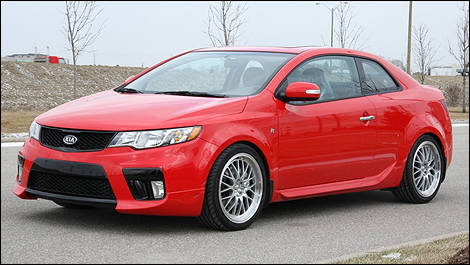 photo: Kia
Here is what the package will include:
1. Front Skirts
2. Side Sills
3. Rear lip Spoiler
4. "R" badge
5. "R" branded door sills
6. Eibach performance springs
7. Performance Exhaust
8. Performance Strut bar
9. 18" Europa wheels and Yokohama S-drive tires
10. AEM drop-in performance air filter
The
Forte Koup
EX & SX "R package" will be exclusively sold by Canadian Kia dealers by mid-May with pre-orders starting now. If you're in the market, use referencing accessory bulletin AY10 007.
All these accessories will be made available for order for those who have already acquired a Forte Koup and, obviously, for those purchasing a new one.
What we especially like about this ensemble is that it's quite tastefully done. Tough to say if the car will handle significantly better but it's safe to say that the tuner crowd will take note of the visually enhanced Kia.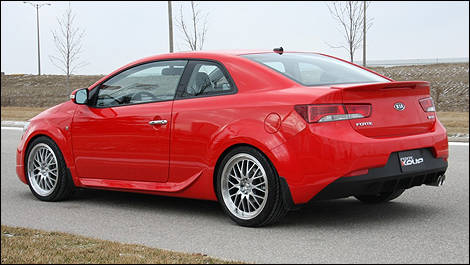 photo: Kia