July 30th, 2013 will mark the 150th anniversary of Henry Ford's birthday, which prompted the state of Michigan to declare it "Henry Ford Day," recognizing the man's vast accomplishments and innovations.
Both the Michigan House and Michigan Senate adopted resolutions earlier this year to acknowledge Henry Ford's impact on the automotive industry and on society at large.
Celebrations will take place tomorrow, July 27th, at Henry and Clara Ford's historic home, Henry Ford Estate/Fair Lane in Dearborn.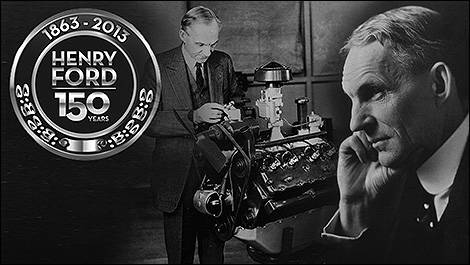 Photo: Ford