We reported on November 6th that a convoy of eight MINI cars was headed to Rovaniemi, Finland,
to present Santa Claus with the longest wish list ever
. Well, mission accomplished!
The list, which stands a whopping 3,798.5 metres long and includes 75,954 Christmas wishes from 16 countries around the globe, was delivered to the Santa Claus Post Office in Rovaniemi by Maria Conti, a representative for MINI Italy.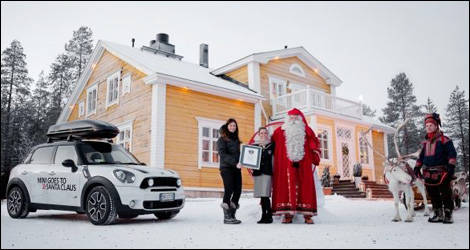 Photo: MINI
And if you consider this a waste of paper, you should know that MINI used a special paper that has a minimal impact on the environment.
The convoy left Munich on November 24th for a 3,500 km trip across several countries.
A few days earlier, the company broke yet another Guinness record
by fitting the most people inside a MINI
.