2013 NASCAR Canadian Tire series rookie of the year, Alex Guénette, has announced a five-race schedule in Canada's top stock-car championship, which includes one event a Mosport and three stops in Québec.
In 2014, Guénette is switching teams to race with King Autosport, Martin Roy's Beloeil-based operation. With him, arrives stock-car veteran Mario Gosselin, who will help prepare the cars.
Gosselin also works on Guénette's US program in the ARCA and Camping World Truck series, from his shop in Florida.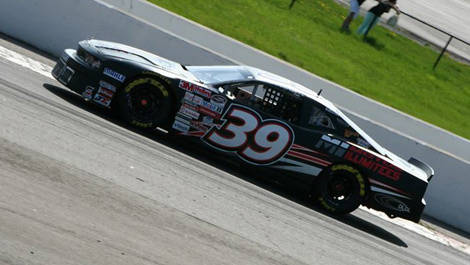 Alex Guénette (Photo: Facebook)
"I am very happy to return to the NASCAR Canadian Tire series with the experience I gained last year," said the 18-year-old.
"(I) feel very comfortable with Martin (Roy), Mario (Gosselin) and the whole team both in the shop and at the track. We have already worked together and achieved excellent results together in NASCAR trucks last year and in Late Model racing in the US over the last three years.
"Mario is interviewing several experienced crew chiefs for me and I know we will run well in every race. We are shooting for nothing less than victories."
Alex Guénette's 2014 NASCAR Canadian Tire schedule:
May 17, 18 – Canadian Tire Motorsports Park (Bowmanvile, ON)
June 14 – Autodrome Chaudière (Vallée-Jonction, QC)
July 5, 6 – ICAR (Mirabel, QC)
August 9, 10 – GP3R (Trois-Rivières, QC)