Canadian stock car driver Andrew Ranger will be back in the United States this season after coming to an agreement with its former team, NDS to take part in races in the K&N Pro West, ARCA and Nationwide series.
The two-time NASCAR Canadian Tire Series' champion had a similar program back in 2011 where he had some success.
Ranger is also expected to take part in at least a couple of NASCAR Canadian Tire events this year; one at the ICAR road circuit and in the streets of Trois-Rivieres.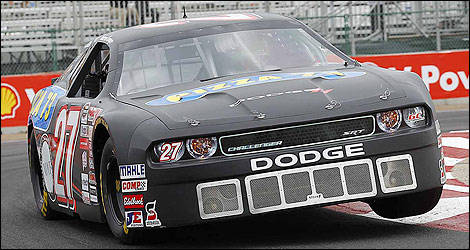 Andrew Ranger. (Photo: NASCAR)
If the right team and sponsors package is found, the Roxton Pond, Quebec native could also be contesting the first ever Canadian stop of the NASCAR Camping World Truck Series September 1st at Canadian Tire Motorsports Park.
His racing program will start on May 26th with the running of the K&N Pro West Series at the Brainerd road course in Minnesota.
He will also take part in three different NASCAR Nationwide events. First at Road America, where he will work double shift also taking part in the ARCA event and then at Watkins Glen and, a week later at Mid-Ohio.