From NASCAR.com
Richard Petty Motorsports officials have announced that driver Marcos Ambrose will not return as driver of the team's No. 9 Ford in 2015.
Ambrose, a native of Launceston, Tasmania and a two-time winner in NASCAR's Sprint Cup Series, is proud of what he achieved in his career, but says it's now time to move on because he is not competitive enough.
"I came from a country that doesn't have any asphalt oval racing at all so I feel like I have achieved a lot and am really satisfied," Ambrose said following Saturday's first practice at Chicagoland Speedway.
"I've always said that if I felt like I had flattened ... my learning curve or success, that I was only in the U.S. to win and if I wasn't able to contend like I want to, then I need to look at my situation and that has been the case.
"It has been a tough couple of years on the race track for me and the personal situation is clear and I just think the timing is right to go home."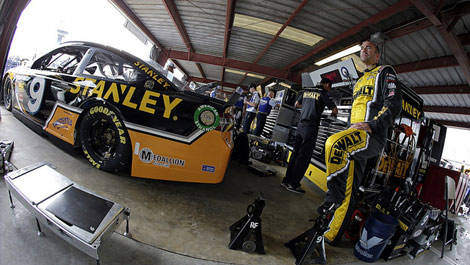 Photo: MarcosAmbrose.com
A former Australian V8 Supercar champion, Ambrose began his NASCAR Sprint Cup Series career in 2008, making starts for Wood Brothers Racing, JTG Daugherty Racing and Michael Waltrip Racing.
He spent the 2009-10 seasons with JTG Daugherty before making the move to Richard Petty Motorsports in 2011.
Considered among the most talented road racers in NASCAR, Ambrose scored both his Sprint Cup wins at Watkins Glen.
In addition to 18 career top-five finishes, 44 top-10s and three poles, Ambrose won five times in NASCAR's Nationwide Series, four at the Glen and once at Montreal.
RPM officials say they are currently evaluating their driver options for 2015 and beyond.