From Inside Track Motorsport News
On Saturday, February 8, 2014 NASCAR Sprint Cup star Ryan Newman will be the headline star at the Canadian Motorsports Expo Powered by Inside Track Motorsport News.
During his appearance, the versatile racer will sign autographs for the fans and participate in an on-stage Q&A session. The CME takes place February 7-9, 2014 at Toronto's International Centre.
Ryan Newman is one of the most popular and successful racers in NASCAR. Currently a contender in The Chase for the NASCAR Sprint Cup alongside stock car racing's elite competitors, Newman recently announced his plans to drive for Richard Childress Racing in 2014, piloting the team's No. 31 Quicken Loans Chevrolet.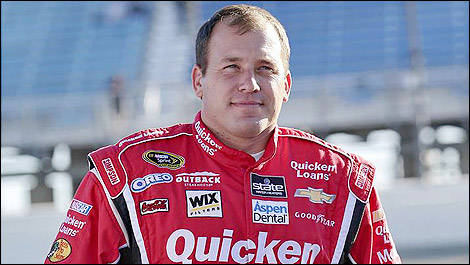 Ryan Newman. (Photo: Inside Track magazine)
The Indiana native was the NASCAR Winston Cup Rookie of the Year in 2002 and has been a series front-runner ever since. Known as 'Rocket Man' for his qualifying prowess, some of Newman's career highlights include winning the Daytona 500 (in 2008), the Winston All-Star race (in 2003) and the Brickyard 400 (2013).
Newman, 35, has 17 career Cup victories to his credit and has earned 51 poles in just over 430 starts.
Prior to his NASCAR career, Newman was a successful USAC Midget racer, earning the Silver Crown Series championship in 1999.
One week after his appearance at the Canadian Motorsports Expo, Newman will be at Daytona International Speedway in his first outing with Richard Childress Racing. His goal, in the Daytona 500, will be to kick off his season on a winning note with the legendary racing team, with the ultimate aim of capturing his first career NASCAR Sprint Cup title.