Jean-Marc Gales, Chief Executive Officer of Group Lotus plc, has confirmed that
Lotus is fully committed to the North American market and will produce a 2016 Evora that will be fully compliant for Canada and the U.S.
No release date has been announced yet, however.
Consequently, Lotus will not be producing a 2015 model year Evora, but there will be limited availability of 2014 models. The Lotus Elise S Cup R and the Lotus Exige V6 Cup R are also sold in Canada and the U.S. for race and competition use only.
"I know that this will be welcome news to our thousands of owners and fans in North America, but the reality is that there was never any intention to leave," said Gales. "The North American market is vitally important for us and we intend to expand our dealer network and grow our sales volumes in the future."
Lotus currently has 45 dealers in North America and plans to open additional dealers in key market areas over the next few months.
Source : Lotus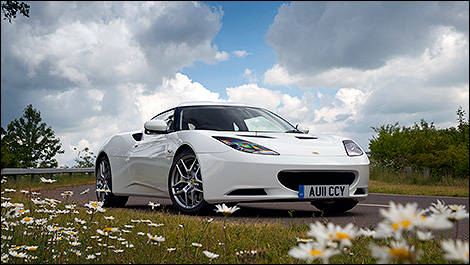 Photo: Lotus