The new Audi A3 family expands with the return of the A3 TDI Sportback, unveiled today at the New York Auto Show and scheduled to go on sale in the U.S. in the summer of 2015.
The compact luxury hatchback combines fuel efficiency and coupe-like looks with the utility of a crossover, Audi says. Under the hood is a 2.0L turbodiesel engine with direct injection that produces 150 horsepower through a 6-speed, dual-clutch S tronic transmission.
Plans for the Canadian market will be announced later, so stay tuned.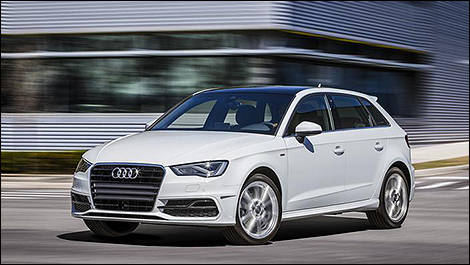 Photo: Audi