The year is about to come to a close. We're putting down our eggnog for a moment as we put the finishing touches on the features we'll be presenting in the first few days of 2012.
Next week, we will publish:
Reviews of the 2012 Acura TL, the 2012 Infiniti M35 Hybrid, the 2012 Volkswagen Tiguan and the 2012 Dodge Charger R/T;
An early look at the Volkswagen Golf R, which will be coming to Canada in 2012;
A look at the classic Mini Cooper in our Famous Cars series;
More features in our series of women-related content;
A review of the SuperTooth HD in-car speaker;
A preview of the 2012 Yamaha TMAX scooter in Moto123.com;
The usual blogs, rants and news;
And much more
And don't miss in the coming weeks:
Our first drive of the 2012 Kia Rio sedan;
Our first drive of the 2013 Volkswagen CC;
Coverage of Detroit and Montreal auto shows;
Our usual onslaught of new vehicle reviews;
Happy new year, everyone!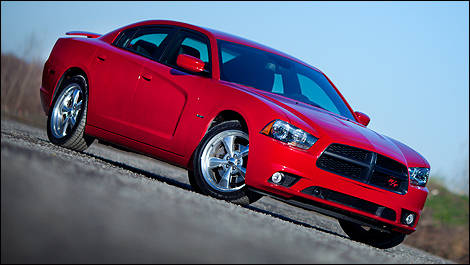 2012 Dodge Charger R/T (Photo: Sébastien D'Amour/Auto123.com)