Entrants of the 2014 and 2015 Junior World Rally Championships (WRC) will have no choice but to drive a Citroen DS3 R3T.
M-Sport has left the French manufacturer alone in the Junior WRC by pulling out its fleet of Fiesta R2 cars.
The Junior WRC visits six European rounds of the actual WRC's calendar. Drivers must be under 26 years of age.
The champion at the end of the year earns a ride to contest six rounds of the WRC 2 championship the following year.
Michelin will be the Junior WRC's official tire supplier.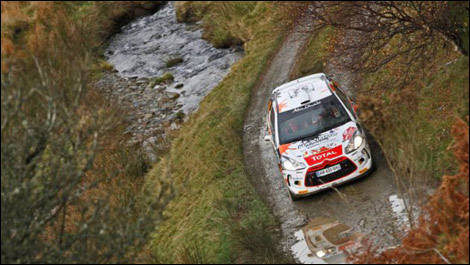 Citroen DS3 R3T (Photo: Citroen Racing)