Russian rally driver Evgeny Novikov has given up on a full time drive, ahead of the 2014 World Rally Championship.
The 23-year-old is still hopeful he can secure a part time drive, however.
"We have been negotiating with different teams, but failed to agree," his backer Michael Lepekhov confirmed. "We do not exclude the possibility of participation of Evgeny in some races."
The former Russian Rally Cup winner, who spent the last two years behind the wheel of an M-Sport Ford Fiesta RS WRC, scored two fourth places en route to a disappointing seventh in the standings.
Too many errors helped people forget the speed he showed in 2012, where he finished runner-up twice.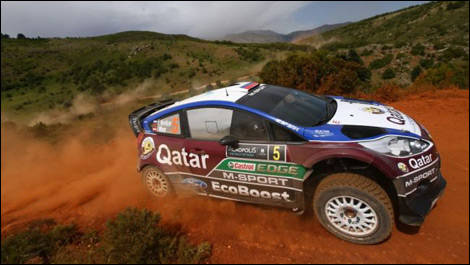 Evgeny Novikov, Ford Fiesta RS WRC (Photo: M-Sport)