Former rally driver Marcus Grönholm believes former F1 driver turned rally ace Robert Kubica has the potential to succeed.
The two-time world champion was in Austria, covering the Jännerrallye for
Eurosport
. He witnessed
Kubica's dramatic win in the last stage of the ERC season opener
.
"He's learning quickly," Grönholm said of the Pole.
"He told me on Saturday morning it was the first time with the studs on a rally car on the stage so he had a lot of things to learn to reach the top. But he is doing well."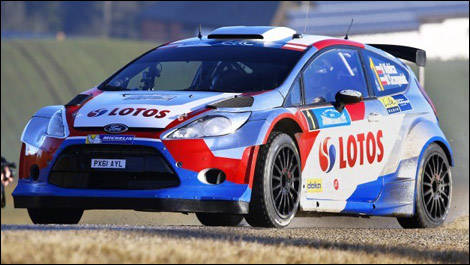 Robert Kubica at the Jännerrallye (Photo: FIAERC.com)
According to the Finn, all Kubica needs to be world champion one day is some more experience.
"He needs time to learn but he has the speed, he just needs more experience."
In his career as a driver, Grönholm won 30 WRC rallies, driving for Peugeot and Ford. He now runs a shopping centre in his native Finland.
Kubica, who won the WRC 2 category of the world championship last year with Citroën is making is full time debut in the top category of the WRC at the Monte Carlo, where he will drive a Ford Fiesta RS WRC for M-Sport in two weeks.