Amy Williams, who won the gold medal in the skeleton at the Vancouver Winter Olympics in 2010, wants to repeat her WRC experience from last week's Wales Rally GB.
"It's been an unbelievable few days," the 31-year-old woman told
WRC.com
.
Co-driving TV presenter Tony Jardine's Mitsubishi Lancer, she finished 26th overall, first in the Class 3.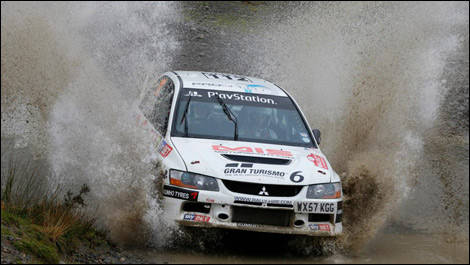 Williams and Jardine (Photo: McKlein)
"It has (been) really tough," she added, referring to the few problems she encountered on her WRC debut, which included illness, turbo problems, as well as a puncture and a time penalty.
"But I've honestly loved every minute of it.
"I've really got the bug for rallying now (even though) it's probably one of the hardest things I've ever done.
"I'd love the opportunity to do it again," she added.