The Québec town of Trois-Rivières is racing towards a spot on the 2014 World Rallycross Championship calendar, British magazine
Autosport
revealed.
And according to local newspaper
L'Écho de Trois-Rivières,
the Fédération Internationale de l'Automobile (FIA) already met with race officials about the possibility of hosting a rallycross event at the famous Grand Prix de Trois-Rivières (GP3R).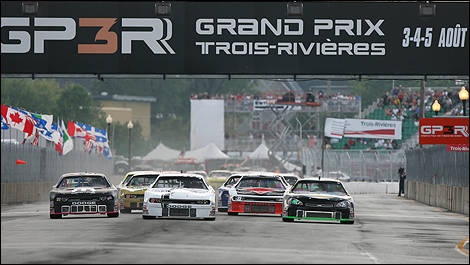 Trois-Rivières, Québec (Photo: Yannick Gougeon)
Rallycross is still an up and coming sport, but motorsport stars like Petter Solberg, Ken Block and Mattias Ekström would boost the GP3R's credentials on the international scene, should the FIA approve the project.
Organizers would then have to add a new gravel section to the existing layout of the distinctive street course.
The FIA is also pondering over a second event outside Europe. The sanctioning body plans to release the official 2014 schedule next month.