Offering plenty of bang for a handful of bucks, the Hyundai Veloster is bound to become a hit. The company is fully aware of that, which is probably why it plans to showcase the car's tuning potential with a heavily-modified version at the upcoming SEMA show.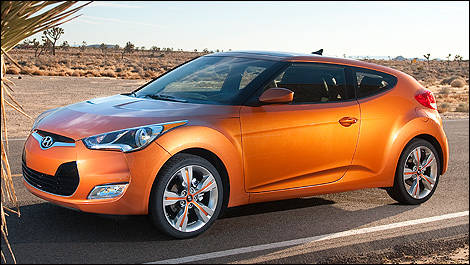 Photo: Hyundai
Leaving guesswork to amateurs, the new model will boast more than the classic intake, header and exhaust upgrades.
Expect an avalanche of carbon fibre (including the hood and trunk), a custom blue paint job, a lowered suspension, more powerful brakes, nitrous oxide injection, a body kit and much more.
Clearly, Hyundai wants to prove that the fresh new Veloster has what it takes to carve a niche in the tuning world.
Auto123.com will be on hand from November 1 to 4, providing complete coverage of the event. Don't miss it!
Source:
AutoGuide